Confidence, connection and authentic attraction
Posted by Jordan, 20 Jan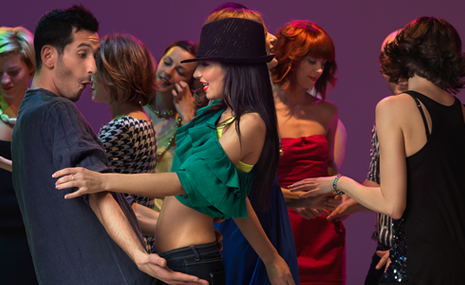 "Don't let the noise of others' opinions drown out your own inner voice. And, most important, have the courage to follow your heart and intuition. They somehow already know what you truly want to become. Everything else is secondary." -Steve Jobs
Jamie Smart is a speaker, coach, trainer & author of the number 1 bestselling book, CLARITY: Clear Mind, Better Performance, Bigger Results. He shows individuals and organizations the unexpected keys to clarity; the ultimate leverage point for creating more time, better decisions and meaningful results. He's passionate about helping people deepen their understanding of Innate Thinking® and to create the results that matter to them. He regularly appears on the UK's national TV news as an expert on state of mind and high performance.
Your perfect partner could be online right now...
What are you looking for?
In this episode, Jamie Smart & I uncover:
The inner source of confidence and security. I'm talking about the kind of natural confidence that has you feel comfortable in your own skin, and gives you the courage to do the right thing, no matter what the situation (whether it's speaking your truth, approaching someone you're attracted to or standing up for what's right.)

Discover the secret to deep, genuine connection. It turns out that connection is the most natural thing in the world, once you understand how it works. You're going to find out how to find a real sense of connection with others (you'll also find out what to do at those times when you notice it slipping away).

How to get out of your head and into the present moment. Maybe people have told you that you think too much, or that you just need to be present. But I bet they've never shown you exactly where that presence comes from, and how you can spend more and more time there. Get ready to find out!

The ultimate leverage point for evaporating your limiting beliefs. All limiting beliefs are the result of a fundamental misunderstanding of two things: How the mind works, and Who you really are. As you discover the answers to both these questions, you're limiting beliefs will start falling over like dominoes.

Start tapping into your inner source of authentic attraction. You see, it turns out that the most naturally attractive thing about any human being is your willingness to be truly yourself, no matter what the cost. The great news is that it takes absolutely no effort to be yourself. You're going to find out that it's easier than you ever thought possible.
Have a listen and tap away ;-)
Jordan Harbinger is a Wall Street lawyer turned Social Dynamics expert and coach. For 11 years, he hosted The Art of Charm Podcast - regularly in the iTunes top 50 and downloaded over four million times a month. Now Jordan interviews the world's top performers - from legendary musicians to intelligence operatives, iconoclastic writers to visionary change-makers at The Jordan Harbinger Show, consistently holding in the iTunes top 100 after just a few weeks. You can also interact with Jordan on Facebook or Instagram.
Responses to "Confidence, connection and authentic attraction"
Be the first to leave a comment
You must be logged in to post a comment.