Building a Band of Bros
Posted by Jordan, 12 Nov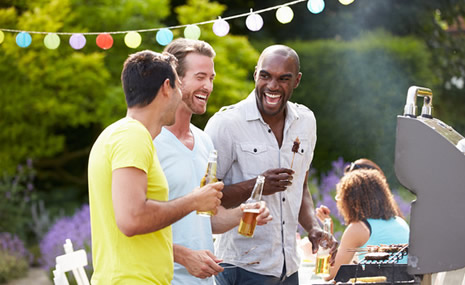 Stephen Mansfield (@MansfieldWrites) strives to inspire men to form a Band of Brothers around themselves to help them perfect noble manhood in their lives.
Your perfect partner could be online right now...
What are you looking for?
The Cheat Sheet:
Learn why most men in contemporary society don't have a best friend.

Why does Stephen believe that men need an older brother figure?

What is a Free Fire Zone?

Discover why assembling a Band of Brothers keeps a man on course to become great.

Learn how to build this Band of Brothers.

And so much more...
In this episode of The Art of Charm, we talk to New York Times bestselling author Stephen Mansfield, whose love for history and applied research has led him to write about the faith of famous people, what it takes to be a truly manly man, how many sips it takes to get to the center of the story of (arguably) the best beer in the world, and the Kurdish Miracle that may give ISIS more trouble than it bargained for in the Middle East.
Stephen speaks widely about men, leadership, faith, the lessons of history, and the forces that shape modern culture. Here, we discuss how men who seek to become truly great benefit from assembling a Band of Brothers around themselves — what it means, what advantages it offers, and how to do it.
Listen to this episode of The Art of Charm in its entirety to pick up more tips for creating your own Band of Brothers, how Stephen began the vetting process for his over a cheeseburger with a friend, how you can tell if someone's not ready for inclusion in your Band, how you can enlist the best candidates to cooperatively engage in what Stephen calls "the project of noble manhood," and lots more.
If you enjoyed this session with Stephen Mansfield, let us know by dropping us some lines. Till then... Stay Charming!
Jordan Harbinger is a Wall Street lawyer turned Social Dynamics expert and coach. For 11 years, he hosted The Art of Charm Podcast - regularly in the iTunes top 50 and downloaded over four million times a month. Now Jordan interviews the world's top performers - from legendary musicians to intelligence operatives, iconoclastic writers to visionary change-makers at The Jordan Harbinger Show, consistently holding in the iTunes top 100 after just a few weeks. You can also interact with Jordan on Facebook or Instagram.
Responses to "Building a Band of Bros"
Be the first to leave a comment
You must be logged in to post a comment.