Beyond the macho jerk and the new age wimp
Posted by Jordan, 27 Mar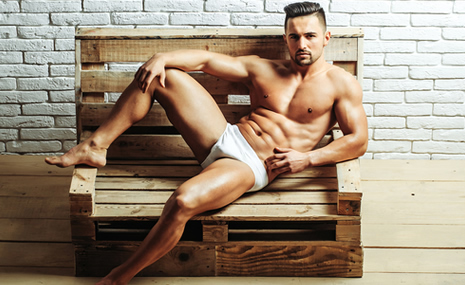 Personal Development for guys that think self-help is for losers.
When it comes to relationships and commitment most men can never strike a balance between being the macho jerk and being the new age wimp. The fear of commitment and taking the relationship to the next level makes striking this balance quite challenging. So how do you go about it?
Your perfect partner could be online right now...
What are you looking for?
In this episode, Tripp and I discuss:
Taking relationships to the next level

Making a commitment you're excited about

Managing expectations and agreements

Creating a relationship you're psyched to commit to

Agreements -- what you want vs what "they" want

Avoiding the "marriage trap"
Listen to the discussion and share your opinion.
Jordan Harbinger is a Wall Street lawyer turned Social Dynamics expert and coach. For 11 years, he hosted The Art of Charm Podcast - regularly in the iTunes top 50 and downloaded over four million times a month. Now Jordan interviews the world's top performers - from legendary musicians to intelligence operatives, iconoclastic writers to visionary change-makers at The Jordan Harbinger Show, consistently holding in the iTunes top 100 after just a few weeks. You can also interact with Jordan on Facebook or Instagram.
Responses to "Beyond the macho jerk and the new age wimp"
Be the first to leave a comment
You must be logged in to post a comment.