Asian women, stereotypes and hate crimes
Posted by Ando, 20 Feb 09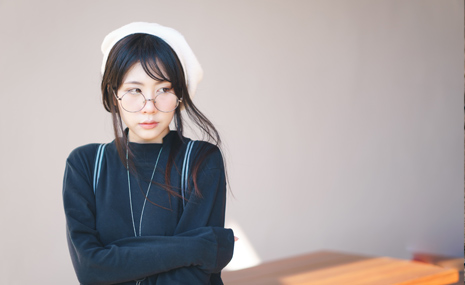 Does rape motivated by some racial 'infatuation' or 'fetish' qualify as a 'hate crime'? When such a belief is used to sexually violate members of a particular race, isn't it a 'hate crime'? Below is a sad excerpt from a Huffington Post entry "Asian Woman: Rape and Hate Crimes" by Jaemin Kim. I couldn't have written it better so I figured, best thing is to let you have it just the way she put it.
In Spokane, Washington, two white men and a woman specifically hunted random Japanese women in an elaborately planned scheme to kidnap, rape, sodomize, torture and videotape them. Their motivation? According to police reports, the rapists had a sexual "fantasy" and "fixation" about young Japanese women, who they believed were "submissive." …

During a one month period in Autumn 2000, the predators abducted five Japanese exchange students, ranging from age 18 to 20. Motivated by their sexual biases about Asian women, all three used both their bodies and objects to repeatedly rape - vaginally, anally and orally -- two of the young women over a seven hour ordeal.

Your perfect partner could be online right now...

What are you looking for?

…one of the attackers immediately confessed to searching only for Japanese women to torture and rape -- and eventually all pled guilty and were convicted. It clearly was a racially-motivated criminal case. The victims also believed they were attacked because of their race, the prosecutor told me.

What is astonishing, however, is that the district attorney failed to bring an additional charge that would have tagged the crimes as motivated by racial bias. The police also neglected to report the crime as a "hate crime," as demanded by the Justice Department to keep accurate statistics of all bias-driven crimes. Although the attackers all received long sentences, an important opportunity to raise the nation's consciousness was lost. We, as a society, were told that it's not a hate crime to rape an Asian woman because of her race.

In most states, as well as the federal justice system, crimes committed against a person because of the victim's race, ethnicity or national origin (as well as other protected classes) are considered "hate crimes" or "bias crimes." …

But in rapes and sexual assaults targeting Asian women, I can find no instance of prosecutors or police bringing "hate crime" charges. It seems our society frowns on the rape itself, but accepts the racial motivation behind it. Mainstream society simply is blind to this type of racism. Indeed, the Spokane police detective handling the case wrote in an email to me: "It was felt that there was no hate involved instead he [the lead rapist] was very infatuated with the Japanese race." (sic).

… In 2005, the LAPD arrested a serial rapist who explicitly only sought Asian-looking women, particularly Koreans, to rape, assault and rob. The man, who was not Asian, was charged with attacking seven women. But the violence extended to more: 13 known women were attacked, all Asian, and 11 of whom were of Korean descent. Police suspected more women were raped, but didn't come forward.

Nobody in the police department or District Attorneys office would speak to me about their inability to recognize the attacks as "hate crimes." A secretary in the press office, however, flat-out dismissed my queries by telling me the rapes were "not a hate crime." …

In California, a "hate crime" includes a criminal act, such as rape, committed in whole, or in part, because of the victim's actual or perceived race or ethnicity. The bias need not be the only motivation. Hateful words, or epithets, are not required. Then why is this clear case of a rapist targeting Korean women not prosecuted as a bias crime? Why weren't the Spokane rapes recognized for their racist motivation?

The Associated Press reported on Jan. 2, 2009 that a "hate crime" label indeed accompanied the arrest of four people for gang-raping a woman in the San Francisco Bay Area. In that case, the attackers taunted the woman for being a lesbian, and the woman was raped shortly after getting out of a car that bore a rainbow gay pride sticker. The authorities' branding of that rape as a "hate crime" stems from the attackers using epithets and slurs that showed their literal hatred against gays. This type of "proof" fits the widely-accepted model of "hate crime" evidence: a white gang spewing racist words as they run down a black person; or black attackers yelling anti-Jewish words as they beat a Hasidic person.
Why was the 'hate crime' categorization dropped in the cases of the Asian women who were sexually attacked? So... hate speech was not used in the rapes against the Asian women. So... the attackers claimed to have 'attraction' or 'fetish' for the victim's Asian race. Does this make it any less of a 'hate crime'?
Maybe all this comes as a result of how society thinks sexually stereotyping Asian women is 'cute'. Clearly, shrinking Asian women to mere sexual objects is dangerous. They have become targets of race-related sexual violence. And the greatest danger of all is that we as a society think it's not a 'hate crime' to rape an Asian woman because she is an Asian woman – the submissive kind of woman.
I feel Jaemin Kim's regret when she concludes: "There is a disconnect: while authorities do not see the "fetish" as an excuse for the rape, they see it as an excuse from hate crime labeling. Like society at large, they fail to see that this is a form of racial discrimination."
21 responses to "Asian women, stereotypes and hate crimes"
Leave a reply
You must be logged in to post a comment.