Advice from the Fat-Burning Man
Posted by Jordan, 10 Mar 14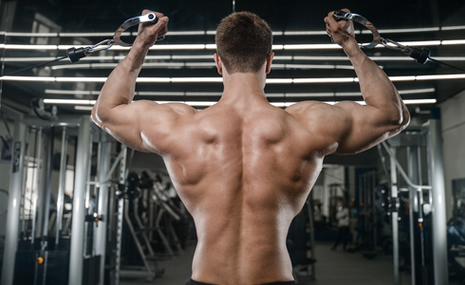 "Every kick in the ass is a step forward."- Anon
Abel James and I rock out in this episode of the show, branching into a plethora of unusual topics, such as:
Your perfect partner could be online right now...

What are you looking for?

What makes an effective morning ritual

Why environmental design can make or break your living/work space

Music and its effect on the brain

Why journaling is a mainstay of successful entrepreneurs and creators

How gratitude is a habit, not a feeling, and why it's important for EVERYONE
A modern-day Renaissance man, Abel James is a #1 bestselling author, Top 10 app developer, award-winning talk show host, and serial entrepreneur. Abel's work has been featured in WIRED Magazine, Paleo Living, and hundreds of media outlets in business, technology, psychology, and health. Abel is the host of the wildly popular Fat-Burning Man Show, rated as the #1 Podcast in Health in 2012-13. Abel and his team developed Caveman Feast, the #1 App in Food and Drink across the world and #6 App overall in the Apple Store in 2013. Abel's Intro to Paleo and The Musical Brain are distinguished as #1 bestsellers in health and psychology. Abel has advised Fortune 500 and federal government clients including Microsoft, State Street Global Advisors, Lockheed Martin, the Department of Education, the Department of Labor, and the Library of Congress. Also a professional musician and singer-songwriter, Abel James has toured North America and Europe as the bandleader of multiple award-winning musical groups. Abel completed high school and college in a total of just six years. Distinguished as Valedictorian at New Hampton School, Abel graduated as a Senior Fellow with Honors at Dartmouth College with a concentration in Psychological and Brain Sciences.
Abel is probably bad at something. We're just not sure what that is yet... And this is why you have to listen to this clip.
Update Required
To play the media you will need to either update your browser to a recent version or update your
Flash plugin
.
Responses to "Advice from the Fat-Burning Man"
Be the first to leave a comment
You must be logged in to post a comment.