A Very "Colorful" Interracial Couple Get Candid On How They Met, Breaking the News to Parents
Posted by Christelyn, 13 Aug 13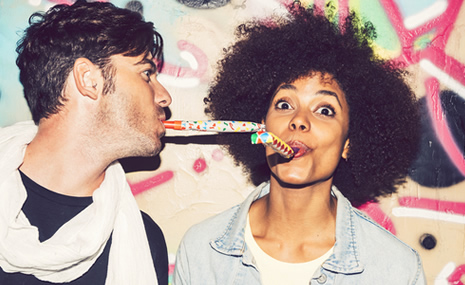 FYOOZ and Christelyn D. Karazin, co-author of "Swirling" went on location in New York for the 10th annual Loving Day flagship celebration. They ran into a very "colorful" interracial couple who we just had to interview. The couple gets candid about how they met, how they celebrate each other's differences, and how they plan to approach the potentially sticky situation surrounding meeting their parents.
2 responses to "A Very "Colorful" Interracial Couple Get Candid On How They Met, Breaking the News to Parents"
Leave a reply
You must be logged in to post a comment.