4 High-Value Ways To Get A Hot Guy's Number
Posted by Matthew, 21 Oct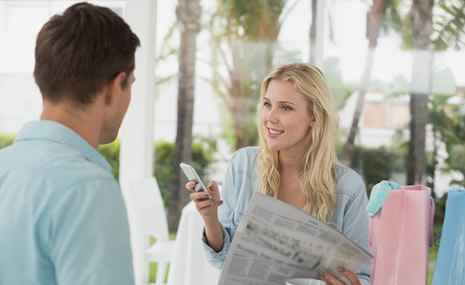 You've just met the coolest guy. He's cute. He's funny. The two of you just had a great conversation and you can feel the tingle of excitement from that initial first moment of chemistry. You want to get to know him better, but your friends are telling you it's time to leave.
How do you get his number?? Quick! He's leaving!
Your perfect partner could be online right now...
What are you looking for?
This is an all-too-common situation, and I don't know about you, but as far as I'm concerned it's one of those little daily tragedies that people are constantly losing potentially amazing partners simply because they don't know the best technique for getting a guy's phone number.
If you're sick of losing great opportunities with guys for this reason, make sure you watch this video
See, most women in this area think they are powerless to make a move. They hear their friends say: "If he really likes you, he'll ask for your phone number". Then they wait…and wait…and nothing happens.
Isn't there an easier solution? A way you can take action, but still be elegant, classy, and have him chase you at the same time?
In this week's blog video, I show you 4 powerful ways to get a guy's phone number so that you never have to feel stuck in this powerless position again. Use these simple, easy-to-follow techniques and you'll never have to worry that when you meet a great guy you won't know how to take it to a first date.
Responses to "4 High-Value Ways To Get A Hot Guy's Number "
Be the first to leave a comment
You must be logged in to post a comment.