Asian Singles in USA
How to meet and date Asian singles in USA
If you register on a dating site with a category for Asian singles, then your chances of meeting one to form a meaningful relationship will be higher.
Wondering where to meet hot Asian men and women?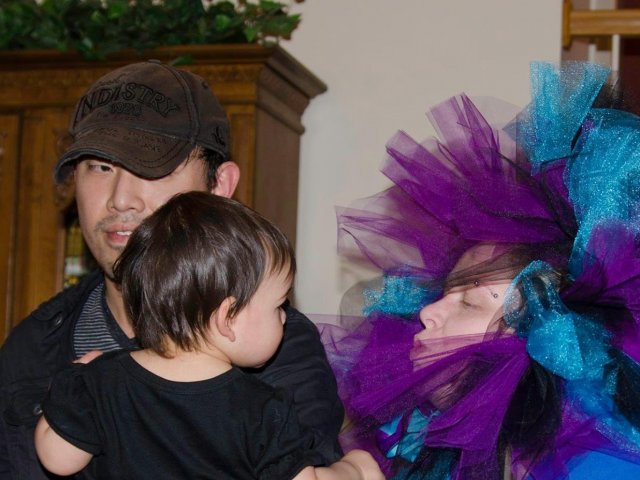 There are a lot of Asian singles in USA today. And just like all other singles, these single Asian men and women are out to find someone special to share their lives with.
One might wonder where you can meet them? Well, there is the traditional way to go about your search for love. And this includes bars, clubs, hoping to bump into one at the shopping center and make a little chit chat or hoping that one will be kind enough to come sit at your table while enjoying that morning cup of coffee.
Now, when I call it traditional, it really is traditional. This was how meeting someone was all about. The initial contact was meant to be single for it to be meaningful.
Times are changing…
Now we gotta admit that just as everything in our lives (shopping and all), the dating scene today has largely been influenced by the developments in technology. It's the modern way. And given people's busy lifestyles, technology has become the simplest and most convenient way to meet other singles. Looking for love online is very common these days.
Online dating…
A good interracial dating site or a site geared to Asian singles is probably the best way to meet Asian singles in USA.
Single Asian women have really gained popularity in the interracial dating scene in America. According to various studies on interracial dating and interracial dating sites, they are the most sought-after and most contacted (after white women) by men from all other races.
Now, it's actually easier than people make it seem. For starters, you get to do it from the comfort of your home. And with the rise in mobile dating apps and mobile-friendly websites, you can do it on the go; literally, anytime or anywhere.
There is something about Asian singles that most people, especially men from other races seem smitten about. One thing we gotta admit is that, based on their culture, they are different. They have different values from westerners that's for sure. And one of the things that really draws Americans to Asians is their emphasis and the importance they put on the family.
With the rise in immigration and more lax immigration laws, the number of Asian singles has increased tremendously. In fact, there are so many of them who have been born and raised in the USA. So much as they may have different cultural upbringing, the fact that they are Asian American makes dating them much easier. They have much more in common with Westerners that people dare to imagine. I mean, these are Americans.
More and more Asian singles are in interracial relationships. And this is largely because it's probably easier to find a white or black man within your neighborhood and college than you would find a fellow Asian single. Unless of course, you want your parents to hook you up with that family friend they know who lives in the US too.
Mixing it up
The thing with the Asian dating scene today, singles don't want their parents to hook them up. Who would want that, right? Just like all other singles, they prefer taking their own dating affairs into their own hands. They want to meet someone they can relate to on the same level, someone they share similar interests, someone they can fall for and grow in love with.
Now, if you want to meet Asian singles, moving from bar to bar looking for one may not be a wise thing to do as their numbers, compared to blacks or whites might be limited. But if you register on a dating site with a category for Asian singles, then your chances of success will be much higher. Plus, you can narrow your search based on location. If you want to meet those in the USA alone, then you can. And if you want to meet those who are in Asian, you can do that too.
See, that's the beauty of online dating. The opportunities are many and the possibilities are limitless. And once you are registered, searching for Asian singles near you is very easy. Just indicate that you are interested in dating and Asian man or woman on your profile then start going through their profiles. And when you find one you like, contact them. Most of them are as fluent as you are in the command of the English language.
So what are you waiting for? Thousands of Asian singles in USA are waiting online to meet other singles like you, so, take action today!