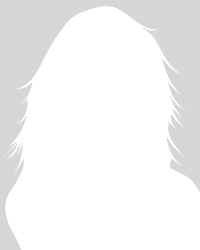 Whereareu88, 51 from Brisbane, Queensland, Australia
Woman, Aged 51 in
Brisbane, Queensland, Australia
| | |
| --- | --- |
| My ethnicity is | White |
| Height | 4'5" (135 cm) |
| Status | Divorced |
| Seeking | Long-term |
| Body type | Slim build |
| Have children | Children at home |
| Smoking | Hate smoking |
| Drinking | Never drink |
| | |
| --- | --- |
| Nickname | Whereareu88, Woman, 51 |
| Location | Brisbane, Queensland, Australia |
| Looking for a | Man, aged 33 - 53, Asian/Black/Islander |
| My ethnicity is | White |
| Height | 4'5" (135 cm) |
| Status | Divorced |
| Seeking | Long-term |
| Body type | Slim build |
| Have children | Children at home |
| Smoking | Hate smoking |
| Drinking | Never drink |
How would you describe yourself?
I am a fun loving.. Down to earth woman who likes to laugh.. Dont want anyone who cant joke around... I like showing love and affection.. Likes looking after her man..
I am looking for
I am looking for a man that wants to love one woman not have a harem of them hanging around the world.. Someone whos loving and caring and is not afraid to show it.. He also has to want to keep in contact if he wants me.. If you dont contact me a lot I will lose interest.. Because no doubt my BBM will be from another country...
About Her
Want children
Don't want children
Religion
Christian (Catholic)
Relocation
I'd relocate anywhere in the world
Ideally I'd live in a
House in the suburbs/Property in the country/Beach house
My fashion sense is
Jeans and Tshirt all the time/Dress according to the occasion
My sense of humor is
Witty - I have a razor-sharp tongue/Sarcastic - Dripping with it!
When I go to parties
I'm in the background but enjoying myself
On a day off, I enjoy
Something athletic or energetic/A cultural outing such as museum or gallery/Lunch with a friend/Catching up on household chores...