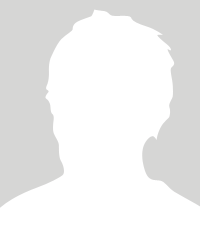 godwinsnipes
Man, Aged 26 in Canada, Manitoba, Winnipeg
Looking for a: Woman, Aged 18 - 99, Any Ethnicity
Seeking

Long-term/Short-term
Flirt
Favorite
IM
"He Is Special"
I found this to be the most wonderful site I have ever been on. I have dated a few from this site and developed some wonderful friendships but recently I meet my soul mate for life. As soon as we started talking I knew he was special and he is in the process of preparing himself to move up here and ... read more
Vtangel,
Vermont, United States
Navigation
How would you describe yourself?
A student, looking to meet someone for friendship hangout or relationship, love hiphop n tennis. Usally dont have enough time to fool around bcos of school.

Flirt
Favorite
IM
"He Is Special"
I found this to be the most wonderful site I have ever been on. I have dated a few from this site and developed some wonderful friendships but recently I meet my soul mate for life. As soon as we started talking I knew he was special and he is in the process of preparing himself to move up here and ... read more
Vtangel,
Vermont, United States
Navigation