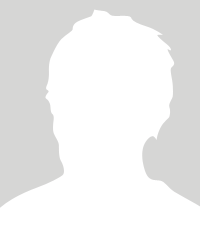 godwinsnipes
Man, Aged 26 in Canada, Manitoba, Winnipeg
Looking for a: Woman, Aged 18 - 99, Any Ethnicity
Seeking

Long-term/Short-term
Flirt
Favorite
IM
"Together Permanently"
She reached out to me from Germany !! I didn't really think much about it because I live in America, but she liked my profile and we continued to email each other. We met in New York City for our first date and fell in love with each other almost immediately. We'll be together permanently later this... read more
Joker59,
Maryland, United States
More members
How would you describe yourself?
A student, looking to meet someone for friendship hangout or relationship, love hiphop n tennis. Usally dont have enough time to fool around bcos of school.

Flirt
Favorite
IM
"Together Permanently"
She reached out to me from Germany !! I didn't really think much about it because I live in America, but she liked my profile and we continued to email each other. We met in New York City for our first date and fell in love with each other almost immediately. We'll be together permanently later this... read more
Joker59,
Maryland, United States
More members