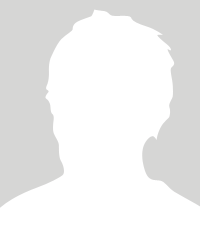 godwinsnipes
Man, Aged 26 in Canada, Manitoba, Winnipeg
Looking for a: Woman, Aged 18 - 99, Any Ethnicity
Seeking

Long-term/Short-term
Flirt
Favorite
IM
"I Did Meet That Someone Special"
I reactivated my profile after a two year break and, within 24 hours, had connected with a woman who is beautiful, smart, and intelligent. We have been dating for the last month, talked every night, and toying with plans for the future. i did meet that someone special. thanks! read more
Roanoke935,
Maryland, United States
How would you describe yourself?
A student, looking to meet someone for friendship hangout or relationship, love hiphop n tennis. Usally dont have enough time to fool around bcos of school.

Flirt
Favorite
IM
"I Did Meet That Someone Special"
I reactivated my profile after a two year break and, within 24 hours, had connected with a woman who is beautiful, smart, and intelligent. We have been dating for the last month, talked every night, and toying with plans for the future. i did meet that someone special. thanks! read more
Roanoke935,
Maryland, United States