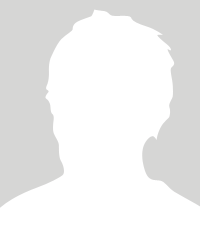 godwinsnipes
Man, Aged 26 in Canada, Manitoba, Winnipeg
Looking for a: Woman, Aged 18 - 99, Any Ethnicity
Seeking

Long-term/Short-term
Flirt
Favorite
IM
"SO Very Happy"
After conversing by email,text,and Skype for a month, we finally met in person. I am from Colorado and he's from Georgia. We are engaged and so very happy! What a wonderful feeling to be so connected in so many ways. We are both very grateful to this site for connecting us. read more
Positivlady,
Colorado, United States
Navigation
How would you describe yourself?
A student, looking to meet someone for friendship hangout or relationship, love hiphop n tennis. Usally dont have enough time to fool around bcos of school.

Flirt
Favorite
IM
"SO Very Happy"
After conversing by email,text,and Skype for a month, we finally met in person. I am from Colorado and he's from Georgia. We are engaged and so very happy! What a wonderful feeling to be so connected in so many ways. We are both very grateful to this site for connecting us. read more
Positivlady,
Colorado, United States
Navigation