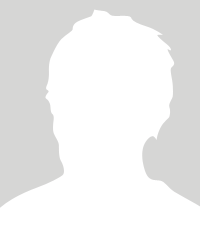 godwinsnipes
Man, Aged 26 in Canada, Manitoba, Winnipeg
Looking for a: Woman, Aged 18 - 99, Any Ethnicity
Seeking

Long-term/Short-term
Flirt
Favorite
IM
"Best Move I've Made"
He wrote and and it was love at first sight. We have been together ever since. We been communicating well on Skype anyways. Then finally two days ago I went from living in New York City to moving to Evertt, Washington. Best move I've ever made. I love him with my heart and soul. Thanks to you gu... read more
Skinny_minni,
New York, United States
Navigation
How would you describe yourself?
A student, looking to meet someone for friendship hangout or relationship, love hiphop n tennis. Usally dont have enough time to fool around bcos of school.

Flirt
Favorite
IM
"Best Move I've Made"
He wrote and and it was love at first sight. We have been together ever since. We been communicating well on Skype anyways. Then finally two days ago I went from living in New York City to moving to Evertt, Washington. Best move I've ever made. I love him with my heart and soul. Thanks to you gu... read more
Skinny_minni,
New York, United States
Navigation