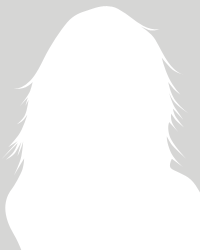 freespirit08
Woman, Aged 37 in UK, England, Birmingham
Looking for a: Man, Aged 28 - 35, Black/Mixed (Preferred)
"Looking For My Soulmate..."
My ethnicity is

White

Height

5'2"-5'6"

Status

Single

Seeking

Friends/Long-term
Body type

Athletic build

Have children

No children

Smoking

Hate smoking

Drinking

Never drink
Flirt
Favorite
IM
"What a Wonderful Surprise"
What a surprise! But a fantastic one. I never would have met this person otherwise. We've been dating now for three months, and the wow factor was definitely there from the first meeting. The phone conversations weren't that great, but we were both optimistic, and it has paid off. We're looking fo... read more
Larique,
New Hampshire, United States
Navigation
How would you describe yourself?
I'm a genuine romantic and compassionate person, very spontanious, who is honest and trustworty, and very loyal and caring. I have my own mind and I am very assertive. I'm very down to earth person, I am very feminine with lovely long wavey blonde hair. I have been told I have a great smile... I also Likes the movies, listening to music, I'm a very bubbley person who loves to laugh and make others laugh, I have a good sence of humor, I hold a good conversation and I'm a great listener. I love the outdoors and the beaches, shopping, socialising, going to the gym and keeping fit, playing tennis, basketball, swimming, squash, martial arts, I also like to eat in or dine out I love the summer and the hot weather...
I am attending College studying Maths and English and Business Studies level 2 and 3. Then I am going to do an IT course.

Dislikes people who play mind games or are liars and fakes and who hurt others, not into any of that don't have time for it as I find it imature!!!
Sorry but if you would like to chat email and I then can reply!!
I am looking for...
I'm seeking athletic tall black American or Canadian, who is genuine and loves sports and also who is athletic, and the loves outdoors, into marital arts, and keep fit, listening to music, down to earth, likes going out for a nice meal, going to the movies, watching DVD's, has to have a kinds heart, bubbley personality, with a good sence of humor, so far not had no luck with with these sites seems to be a lot of time wasters or fakes, i've just about given up looking for what isn't there prove me wrong!...

If no picture please don't bother as I won't give you a look in sorry!!
PS I'm not looking in guys in Africa not interested thanks!
About Her
Starsign

Cancer

Want children

Undecided about wanting children

Eye color

Blue

Hair color

Blonde

Religion

Christian (Catholic)

Occupation

Student

Education

Some College

Languages

English

Relocation

I'd relocate within my country

Ideally I'd live in a

In the City/House in the suburbs/Property in the country/Cabin in the mountains...

My fashion sense is

Jeans and Tshirt all the time/Dress according to the occasion/Love designer wear/Wear the latest trends...

My sense of humor is

Slapstick - Three Amigos all the way!/Witty - I have a razor-sharp tongue/Light-hearted - I like cheerful, gentle fun

When I go to parties

I'm in the background but enjoying myself/I go with the flow

On a day off, I enjoy

Something athletic or energetic/A cultural outing such as museum or gallery/Curling up with a good book/Lunch with a friend...

I attend religious services

Once a week

When it comes to work

Work?
Flirt
Favorite
IM
"What a Wonderful Surprise"
What a surprise! But a fantastic one. I never would have met this person otherwise. We've been dating now for three months, and the wow factor was definitely there from the first meeting. The phone conversations weren't that great, but we were both optimistic, and it has paid off. We're looking fo... read more
Larique,
New Hampshire, United States
Navigation