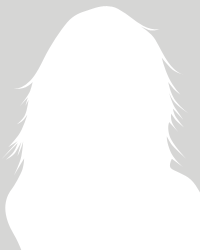 free2mingle
Woman, Aged 45 in USA, South Carolina, Columbia
Looking for a: Man, Aged 18 - 99, Any Ethnicity
Flirt
Favorite
IM
"Yes we are a couple now!"
I think i flirted with him first! He flirted back, and we IMed for a bit then when I felt comfortable enough, we exchanged phone numbers. We met for coffee and we conversed like we have known each other for quite some time already! We have been seeing each other ever since! Tuesday March 29th 2011... read more
Ksolo40,
Minnesota, United States
How would you describe yourself?
Single looking for my soul mate one who is not afraid to show their emotions or say whats really on there mind one who does not want to play the field must be loyal and trust worthy.
Flirt
Favorite
IM
"Yes we are a couple now!"
I think i flirted with him first! He flirted back, and we IMed for a bit then when I felt comfortable enough, we exchanged phone numbers. We met for coffee and we conversed like we have known each other for quite some time already! We have been seeing each other ever since! Tuesday March 29th 2011... read more
Ksolo40,
Minnesota, United States