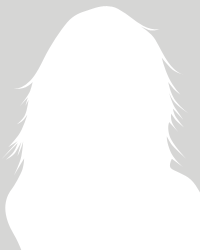 free2mingle
Woman, Aged 45 in USA, South Carolina, Columbia
Looking for a: Man, Aged 18 - 99, Any Ethnicity
Flirt
Favorite
IM
"Dont Let Distance Stop You"
It's funny how things work out sometimes. Hoping to find someone to date in my hometown, I ended up finding myself intrigued with a lady halfway across the country. After talking for weeks I caught a flight to Florida to meet and visit her. We spent five days getting to know each other, and both f... read more
Columbus777,
Ohio, United States
How would you describe yourself?
Single looking for my soul mate one who is not afraid to show their emotions or say whats really on there mind one who does not want to play the field must be loyal and trust worthy.
Flirt
Favorite
IM
"Dont Let Distance Stop You"
It's funny how things work out sometimes. Hoping to find someone to date in my hometown, I ended up finding myself intrigued with a lady halfway across the country. After talking for weeks I caught a flight to Florida to meet and visit her. We spent five days getting to know each other, and both f... read more
Columbus777,
Ohio, United States