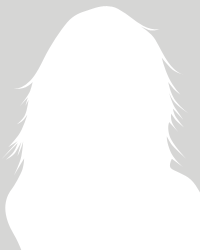 free2mingle
Woman, Aged 45 in USA, South Carolina, Columbia
Looking for a: Man, Aged 18 - 99, Any Ethnicity
Flirt
Favorite
IM
"3 Years Together"
After exchanging a few emails, we spoke on the phone and decided that we would initially meet up for a professional outing. I was looking to get into HR at that time and he was a rep for an HR company. We became friends first. After hanging out after lunch one afternoon, I felt that I wanted to hol... read more
Callalilly19,
New York, United States
How would you describe yourself?
Single looking for my soul mate one who is not afraid to show their emotions or say whats really on there mind one who does not want to play the field must be loyal and trust worthy.
Flirt
Favorite
IM
"3 Years Together"
After exchanging a few emails, we spoke on the phone and decided that we would initially meet up for a professional outing. I was looking to get into HR at that time and he was a rep for an HR company. We became friends first. After hanging out after lunch one afternoon, I felt that I wanted to hol... read more
Callalilly19,
New York, United States