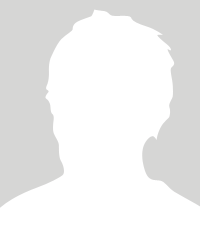 engineer42
Man, Aged 52 in USA, New Jersey, Swedesboro
Looking for a: Woman, Aged 39 - 53, Asian/White/Indian... (Preferred)
"Electrical Engineer seeking beautiful lady..."
My ethnicity is

Black

Height

6'0" or above

Status

Divorced

Seeking

Long-term/Short-term/Friends/Penpal
Body type

Athletic build

Have children

Children not at home

Smoking

Do not smoke, but OK if you do

Drinking

Drink socially
Flirt
Favorite
IM
"We Were Destined To Meet"
I received a message from John in the "filtered" box which I only stumbled up while trying to archive messages from my inbox. There were 5 men in the filtered, all from different countries other than mine, USA. Right there I knew I would probably not make a connection with any of them but wanted to ... read more
Sexisassy,
California, United States
Navigation
How would you describe yourself?
Handsome, clean-cut, well dressed, outgoing, laughing 24 hours a day. I love to keep up with the stock market and follow my stocks. Especially when I think I have a winner. I'm slim, yet muscular and about 6' to 6'1" and just about everybody gets along with me. Lately, I've been going to the Art Museum area visiting museums and checking out the cafes in the area. Loving them outdoor cafes this time of year. I've gone to the horse racing tracks at Delaware Park, PARX and Harrah's Chester. Found out horse racing is a lot of fun and my daughter loves to go also. I'm not too big on gambling but do that sometimes when I'm feeling lucky but if I'm with you I'm already lucky huh?
I have one daughter who is 12 years old and bi-racial (hispanic/black). She is very outgoing like her dad.
My latest picture is me in the red, striped shirt at an outdoor cafe in the Art Museum area on June 23, 2012. That's what you get when you see me... Come and get me! I'm available.:)
I am looking for...
The woman I'm looking for has to be sexy and affectionate. I love women who love to dress up and go out and look good and can look good when in sweats and lounging around the house watching a movie on a rainy day. I like a woman who understands that success don't happen overnight and material things don't make the world go round. They are nice to have but they can wait for other important items that should be accomplished first. Usually affectionate women win me over because I like to be affectionate myself. I've been told I'm a good kisser but I guess everybody rates people differently.
About Him
Starsign

Aquarius

Want children

Undecided about wanting children

Eye color

Brown

Hair color

Black

Religion

Christian

Occupation

Other

Education

Bachelors degree

Languages

Spanish/English

Relocation

I'm not prepared to relocate

Ideally I'd live in a

House in the suburbs

My fashion sense is

Dress according to the occasion

My sense of humor is

Slapstick - Three Amigos all the way!

When I go to parties

I'm the Life of the party

On a day off, I enjoy

Catching up on household chores

I attend religious services

Rarely

When it comes to work

I keep a standard 40-hour work week
Flirt
Favorite
IM
"We Were Destined To Meet"
I received a message from John in the "filtered" box which I only stumbled up while trying to archive messages from my inbox. There were 5 men in the filtered, all from different countries other than mine, USA. Right there I knew I would probably not make a connection with any of them but wanted to ... read more
Sexisassy,
California, United States
Navigation