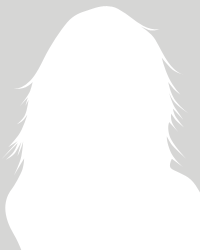 Unique_74
Woman, Aged 39 in USA, New Jersey, Trenton
Looking for a: Man, Aged 35 - 52, Black/Islander/Latino...
"I Love love and everyone who knows how to love!"
My ethnicity is

White/Other

Height

5'7"-5'11"

Status

Single

Seeking

Long-term/Friends
Body type

Few extra pounds

Have children

Children at home

Smoking

Do not smoke, but OK if you do

Drinking

Drink socially
Flirt
Favorite
IM
"Lysander and I thank you from the bottom of our hearts."
I would like to take the time to thank your service before closing out my account. I have found my perfect match. I didn't think it was possible to find someone that was so perfect for me and loves me with out reservation nor doubt. Thank you for a love match. We are engaged and planning our weddi... read more
Felicia,
Pennsylvania, United States
How would you describe yourself?
I would describe myself as being loyal, ,,, , too honest,, loving,,, affectionate, trust worthy, extremely dependable. I AM NOT PERFECT, I AM NOT JUDGEMENTAL, and would appreciate the same in return. I am not clingy or needy,,, I know how to love, respect and give my man his space, and not be up his a**,,, we all have flaws n faults, how many people actually admit to their lies, faults and games they play,,, are very few, I understand this, and choose not to deal with people who lie, cheat, steal,,, some might call that judging,,, I call it not dealing or getting caught up in other peoples bullsht!
I REALLY REALLY REALLY LOVE attention and affection from the man I am involved with, when I am involved! I KNOW WHAT I WANT out of a relationship,,, and its NOT materialistic things!!! So if you are unsure, or married looking for a side piece of a**,,, then please, by all means, keep it moving onto the next profile! I am very outspoken and straight forward when I communicate with everyone! When I am in a committed relationship, its a HUGE turn on when my man knows how to communicate and be honest with me! A man that, instead of playing head games or lying, he genuinely cares enough to take the time,, and communicate with me thoroughly, even though some people choose to lie because they are worried about how someone will respond, I believe the truth might hurt someones feelings, but its always best to be honest and tell the truth, rather then to lie, besides, the truth ALWAYS comes out anyway!!! Everything that goes on in the dark always will come out in the light,,, ALWAYS, ,,, , not one person is exempt from that,,, blah blah blah, BUT like I said, ,,, , I THINK A MAN, WELL, MY MAN WHEN INVOLVED, ,,, , IS A HUGE HUGE HUGE TURN ON, especially WHEN HE IS GENUINE, HONEST(knowing how to effectively communicate)! I love that and when the man I am with takes the lead,,, I love when he knows how to be AFFECTIONATE and playful,,, us swatting at each other like the way we would swat flies away from our food, while we are trying to enjoy some good food, out in a country setting, like having a little picnic,,, then each other for dessert,,, if we are lucky enough to have some privacy ;~).
I am fully aware, a committed relationship/marriage, takes understanding, time, effort, work, PATIENCE (that is killing me) to fully develope, I know, all that work (that I realize u are doing now ;), PATIENCE and every last bit of effort, working towards developing that long term relationship/marriage,,, I know will be all worth it in the end!!!
I know and hopefully u do too,,, clear communication and honesty leads to perfect understanding!!! Sooo, lets not be fools and allow time to keep passing us by,,, when we can be spending time with each other, swatting flies, while we are effectively, verbally and physically enjoying ourselves communicating about our future and not the past :)
I am looking for...
A man who says what he means and means what he says,,, just that simple!
A man who is SINGLE, who KNOWS what he wants! A man who is understanding, has patience, someone who is going to put the effort into "US" ,,, knowing and understanding that we both, more then likely have family and children from previous relationships,,, so "WE" BOTH know that we would be expanding our families by combining them, which I feel is a blessing and a huge plus!!! Instead of doing what people have tried to do to me, trying to tear each other apart! I once dealt with a boy in a grown mans body, that actually made the comment that "he believes in dividing and conquering families" and although he has children from previous relationships, he wasted over 2 years of my life, before finally admitting, that he basically expected me to walk away from my children and family, and wanted me to revolve my world around him and us. He wanted us to "start over, forgetting about our children from our previous relationships, and create a family of our own"! I only bring this situation up because, I find someone of that nature to be toxic and destructive! If a man cannot accept the fact that I have children, the way I accept he might have children from previous relationships, then he needs to let me know our very first conversation, and does not need to waste 2 yrs of my life, of me committing myself, loyalty being faithful to him thinking we are building a solid foundation for a meaningful genuine relationship/marriage, when the whole time, it was a waste of my time, effort, loyalty, that could of been put towards a man who knows he wants a genuine relationship/marriage! And let me be very clear when I say, I am NOT looking for a man to fill the shoes of my childrens father, the same way I am not trying to fill the shoes of any childs mother,,, however, we are all adults,,, I am sure any mature adult would agree, that if you are going to get involved with someone who has children, hopefully the person is some1 positive,,, who is dependable,,, good role model,, upfront and honest,,, someone who knows how to verbally communicate,,, is capable of spending quality time. A man who is willing to put the effort into building a healthy relationship, and not into stringing their options along while trying to decide which person they want to be with, then abandoning someone who has been putting their effort and loyalty into him.
I am just truly thankful that my bad experiences with past relationships have not made me a bitter woman that bashes men! Although it is ashame that precious time and effort has been truly wasted and put into people and a man who did not deserve my love and loyalty. I truly believe all was not done in vein, and look forward too being with the man I am meant to be with,,, and cannot wait until that time comes,,, the FEELING of the anticipation alone, confirms that the FEELING of being in the arms of my man, was well worth the wait!!!
: )
About Her
Want children

Want children

Eye color

Brown

Hair color

Dark Brown

Religion

Spiritual

Occupation

Other

Languages

Other

Ideally I'd live in a

In the City/House in the suburbs/Property in the country/Cabin in the mountains...

My fashion sense is

Jeans and Tshirt all the time/Dress according to the occasion/I hate fashion

My sense of humor is

Slapstick - Three Amigos all the way!/Goofy - I'm Dumb and Dumber in one/Witty - I have a razor-sharp tongue/Sarcastic - Dripping with it!...

When I go to parties

I'm in the background but enjoying myself/I go with the flow

On a day off, I enjoy

Curling up with a good book/Napping/Lunch with a friend/Spending time with the family...
Flirt
Favorite
IM
"Lysander and I thank you from the bottom of our hearts."
I would like to take the time to thank your service before closing out my account. I have found my perfect match. I didn't think it was possible to find someone that was so perfect for me and loves me with out reservation nor doubt. Thank you for a love match. We are engaged and planning our weddi... read more
Felicia,
Pennsylvania, United States