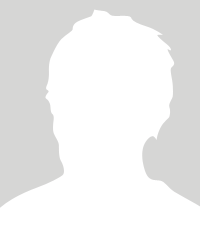 TibetanChico
Man, Aged 20 in USA, Virginia, Falls Church
Looking for a: Woman, Aged 18 - 32, Asian/White/Latino...
My ethnicity is

Asian

Height

5'1" or below

Status

Single

Seeking

Friends
Have children

No children

Smoking

Hate smoking

Drinking

Never drink
Flirt
Favorite
IM
"We Are Soulmates"
I meet Tracy on here, we moved quick as we are soulmates, our first date was also our first day as a couple, we decided we wanted to be together right away. I felt like we had known each other for a long time, like we had met in another life and we just getting caught with lost time. I knew she wa... read more
Rawknight,
North Carolina, United States
How would you describe yourself?
I'm an Asian guy who is sick of Asian girls. Don't really know why I came here, but i'll give it a shot.
I am looking for...
I dont know, I guess a girl who doesnt live TOO far, and isnt an ass.
About Him
Want children

Undecided about wanting children

Religion

Buddist

Occupation

Student

Education

High school

Languages

English/Other

Relocation

I'm not prepared to relocate

Ideally I'd live in a

In the City/House in the suburbs/Beach house

My fashion sense is

Jeans and Tshirt all the time/Sporty, jogging shoes and trackies

My sense of humor is

Goofy - I'm Dumb and Dumber in one/Sarcastic - Dripping with it!/Light-hearted - I like cheerful, gentle fun

When I go to parties

I'm in the background but enjoying myself/I go with the flow
Flirt
Favorite
IM
"We Are Soulmates"
I meet Tracy on here, we moved quick as we are soulmates, our first date was also our first day as a couple, we decided we wanted to be together right away. I felt like we had known each other for a long time, like we had met in another life and we just getting caught with lost time. I knew she wa... read more
Rawknight,
North Carolina, United States