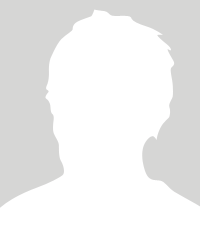 TibetanChico
Man, Aged 21 in USA, Virginia, Falls Church
Looking for a: Woman, Aged 18 - 32, Asian/White/Latino...
My ethnicity is

Asian

Height

5'1" or below

Status

Single

Seeking

Friends
Have children

No children

Smoking

Hate smoking

Drinking

Never drink
Flirt
Favorite
IM
"I have found my wife....In Australia!"
Thankyou for this great website. I have found my true and only love in Australia...she means everything to me and we will be married in December. I am so happy she is the one for me!! Thanks again and good luck to everyone else looking! read more
Jeff,
Catalua, Spain
How would you describe yourself?
I'm an Asian guy who is sick of Asian girls. Don't really know why I came here, but i'll give it a shot.
I am looking for...
I dont know, I guess a girl who doesnt live TOO far, and isnt an ass.
About Him
Want children

Undecided about wanting children

Religion

Buddist

Occupation

Student

Education

High school

Languages

English/Other

Relocation

I'm not prepared to relocate

Ideally I'd live in a

In the City/House in the suburbs/Beach house

My fashion sense is

Jeans and Tshirt all the time/Sporty, jogging shoes and trackies

My sense of humor is

Goofy - I'm Dumb and Dumber in one/Sarcastic - Dripping with it!/Light-hearted - I like cheerful, gentle fun

When I go to parties

I'm in the background but enjoying myself/I go with the flow
Flirt
Favorite
IM
"I have found my wife....In Australia!"
Thankyou for this great website. I have found my true and only love in Australia...she means everything to me and we will be married in December. I am so happy she is the one for me!! Thanks again and good luck to everyone else looking! read more
Jeff,
Catalua, Spain