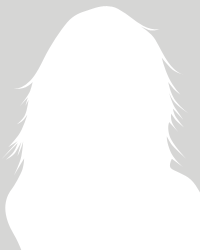 Shyeyes
Woman, Aged 33 in UK, England, London
Looking for a: Man, Aged 30 - 40, Asian/Black/White...
"You tell me :-D."
My ethnicity is

Black

Height

5'7"-5'11"

Status

Single

Seeking

Long-term/Friends
Body type

Few extra pounds

Have children

No children

Smoking

Do not smoke, but OK if you do

Drinking

Drink socially
Flirt
Favorite
IM
"I Found My Soulmate"
I found my soul mate here on last April. I have the most wonderful Philippino fiancée even though I was not looking for a Philippino bride. I could never be happier and we will wed later this year. Thank you and God bless. Mr.Dyer. read more
Kerry,
Arizona, United States
How would you describe yourself?
Generally happy and playful but serious when and where necessary.
I am open minded, caring, considerate and open...
I like my partner to be encouraging and supportive. I would also like to be challenged as and when needed! I don't like to be told what to do but welcome... Suggests and an open debate :-D I am sensitive and I would like a partner who understands this about me. I say what I mean and mean what I say, unless I laugh soon after saying it :)
I am proud so I tend not to discuss personal problems easily. I therefore need a partner that does not take my strength for granted.
Good manners are also important to me however I do like individuals who challenge conformity and still have the ability to function in a formal setting.

I love music and appreciate world music. I enjoy doing the usual things :)
I am looking for...
I tend to be attracted to the shy, modest and intelligent type but I am open minded.
You have to be positive and driven... And errr willing to please ;-)
About Her
Starsign

Aries

Eye color

Brown

Hair color

Dark Brown

Religion

Christian

Occupation

Other

Education

Graduate degree

Languages

English

Ideally I'd live in a

House in the suburbs/Beach house

My fashion sense is

Dress according to the occasion

My sense of humor is

Slapstick - Three Amigos all the way!/Goofy - I'm Dumb and Dumber in one/Witty - I have a razor-sharp tongue/Sarcastic - Dripping with it!

When I go to parties

I'm the Life of the party/I'm in the background but enjoying myself/I go with the flow/I'm an exhibitionist

On a day off, I enjoy

A cultural outing such as museum or gallery/Curling up with a good book/Lunch with a friend/Spending time with the family...

I attend religious services

Once a month

When it comes to work

I keep a standard 40-hour work week
Flirt
Favorite
IM
"I Found My Soulmate"
I found my soul mate here on last April. I have the most wonderful Philippino fiancée even though I was not looking for a Philippino bride. I could never be happier and we will wed later this year. Thank you and God bless. Mr.Dyer. read more
Kerry,
Arizona, United States