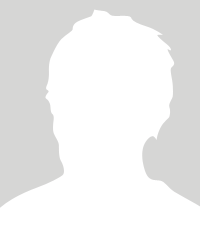 MR_HESS
Man, Aged 31 in USA, Georgia, Atlanta
Looking for a: Woman, Aged 18 - 35, Black/Mixed (Preferred)
"What up."
My ethnicity is

White

Height

6'0" or above

Status

Single

Seeking

Short-term/Friends
Body type

Athletic build

Have children

No children

Smoking

Hate smoking

Drinking

Never drink
Flirt
Favorite
IM
"Sparks Have Flown"
We found each because we had common interests and the chemistry flourished from there. We emailed for several day before we made personal contact. The sparks have flown ever since. Thanks read more
Bamagolf,
Florida, United States
Navigation
How would you describe yourself?
It's hard to explain your personality on here, but I'll do my best. I'm rather unique in the way that I teach young people and I'm definitely a role model. On the other hand, I've got a smart ass sense of humor and open about talking about anything. Most people who meet me outside of work would never guess I'm a teacher, just based on my personality and dress. I've got a sense of style and I know what I like, I'm not worried about pleasing the crowd.
Although I've been teaching school in VA for 4 years, I am originally from central PA (Penn State!)
I am looking for...
I want a sexy, talented, honest brown skin woman who can hold her own. I'm not sure about the other specifics, but there are qualities I look for right from the beginning, such as honesty, intelligence, and sincerity. I want a motivated young black woman who is into me. If the physical and mental connection isn't there, let's not waste either of our time.
I am not necessarily seeking a long term commitment, because I need to know what I want before I can truly make anyone else happy. I want to date and figure out what I'm looking for, and maybe meet that special someone along the way. The reason I say this is because I don't want expectations placed on me before we even speak. If you wanna know more just hit me up, and we can see where it goes from there. Peace.
About Him
Starsign

Sagittarius

Want children

Want children

Eye color

Brown

Hair color

Light Brown

Religion

Christian

Occupation

Teaching

Education

Bachelors degree

Languages

English

Relocation

I'm not prepared to relocate

Ideally I'd live in a

In the City/House in the suburbs

My fashion sense is

Dress according to the occasion

My sense of humor is

Slapstick - Three Amigos all the way!/Goofy - I'm Dumb and Dumber in one/Witty - I have a razor-sharp tongue/Sarcastic - Dripping with it!

When I go to parties

I go with the flow

On a day off, I enjoy

Something athletic or energetic/A cultural outing such as museum or gallery/Lunch with a friend/Catching up on household chores...

I attend religious services

Once a week

When it comes to work

I keep a standard 40-hour work week
Flirt
Favorite
IM
"Sparks Have Flown"
We found each because we had common interests and the chemistry flourished from there. We emailed for several day before we made personal contact. The sparks have flown ever since. Thanks read more
Bamagolf,
Florida, United States
Navigation