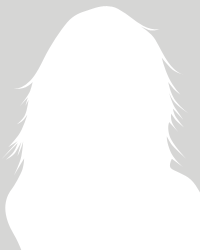 FOOFER63
Woman, Aged 51 in USA, California, Fresno
Looking for a: Man, Aged 38 - 58, Black/Islander/Latino... (Preferred)
"Come and talk to me, I really want to know you."
My ethnicity is

White

Height

5'7"-5'11"

Status

Divorced

Seeking

Long-term
Body type

Few extra pounds

Have children

Children not at home

Smoking

Hate smoking

Drinking

Drink socially
Flirt
Favorite
IM
"She Was Amazing"
I hadn't been having much luck on here, and was actually about to close my account, when I logged on and I had a message from Hazel. I checked out her profile and she was amazing. She lives 3 hours away, but I made plans to go see her and ended up spending 3 days there. As it stands, we're dating ... read more
Undisputable,
Texas, United States
Navigation
How would you describe yourself?
Hello,.. My name is karin.. So, I can answer messages & flirts. But if you I. M. Me & I'm on my phone. I won't be able to respond. I'm not ignoring you. I'm new here.. Here we go.. I'm 5'9 In heels 6'0.. Independant, take care of my own, love to laugh, always smiling, sarcastic, great sense of humor, quick witted, great friend, fun to hang out with kind of women. I'm passionate, caring, loving, loyal, Playful, very social, love to entertain, spontaneous, great kisser, hand holder, sweet, smart, funny, touchy feely, energetic, kind hearted, a real people person, giving, honest. I am me..& @ this time in my life. I love myself... If you love yourself you can love others... I have no drama, or baggage. I have raised my kids. Done what I was supposed to do. Now, its my time... Looking to share it with the man of my dreams, thats looking for the women of his dreams...
I am looking for...
I'M LOOKING FOR THE SAME IN A MAN. TO SHARE, THE GOOD, BAD & EVERYDAY LIFE WITH. I HATE DRAMA & GAMES. I GIVE RESPECT, WOULD LIKE RESPECT IN RETURN, THATS HOW IT WORKS RIGHT?? JUST BE YOURSELF, BE REAL!!!
I ENJOY, GOING OUT TO DINNER, SHOPPING, MOVIES, ROAD TRIPS, LOVE MOTORCYCLES "BAGGERS" ARE MY FAVORITE. CAMPING, FISHING, SPORTING EVENTS, BBQING, KICKING BACK, ENTERTAINIG, KISSING, LIVE MUSIC, DANCING, DRINKING, BICYCLING, COMMUNITY SERVICE, CUDDLING, RAINY DAYS, HAND HOLDING, SNUGGLING, ANYTHING TO DO WITH THE BEACH, FARMERS MARKETS & STREET FAIRS & SO MUCH MORE. EVERYTHING LIFE HAS TO OFFER, YOU ONLY LIVE ONCE. ENJOY IT!!!
P. S. IF YOU DON'T HAVE A PICTURE OR AN UPDATED PIC. PLEASE DON'T CONTACT ME, IT'S ONLY FAIR!!! IF, YOUR A PERVERT, PLEASE DON'T GO THERE... ON TO THE NEXT ONE!!! THANKS FOR VIEWING MY PROFILE. MAY YOU FIND. PEACE, LOVE & MUCH HAPPINESS.

---///\---Please Place
---///-\---This Ribbon On
---|||---|||---Your Page If
---|||---|||---Someone You
---|||---|||---Know Is Fighting
---\-///---Cancer Or You've
---\///---Lost Someone To
---///\---Cancer.
---///\---Cures Start
---///--\---With Us...

About Her
Starsign

Taurus

Want children

Can't have children

Eye color

Brown

Hair color

Blonde

Religion

Christian

Occupation

Legal

Education

High school

Languages

English

Relocation

I'd relocate within my country

Ideally I'd live in a

In the City/House in the suburbs/Property in the country/Cabin in the mountains...

My fashion sense is

Dress according to the occasion/Love designer wear/Wear the latest trends

My sense of humor is

Goofy - I'm Dumb and Dumber in one/Witty - I have a razor-sharp tongue/Sarcastic - Dripping with it!/Light-hearted - I like cheerful, gentle fun

When I go to parties

I'm the Life of the party/I go with the flow/I get around

On a day off, I enjoy

Something athletic or energetic/A cultural outing such as museum or gallery/Lunch with a friend/Catching up on household chores...

I attend religious services

Rarely

When it comes to work

I keep a standard 40-hour work week
Flirt
Favorite
IM
"She Was Amazing"
I hadn't been having much luck on here, and was actually about to close my account, when I logged on and I had a message from Hazel. I checked out her profile and she was amazing. She lives 3 hours away, but I made plans to go see her and ended up spending 3 days there. As it stands, we're dating ... read more
Undisputable,
Texas, United States
Navigation